By: SMA Student Veronica Fedri
This year brings another batch of new and interesting music, but one of the most stand out
artists of this year is Mac Demarco.  On May 5, 2017, his third studio album This Old Dog was released. The four singles off of this LP set the tone for the rest of the album. Unlike previous albums, this one is much more polished, while still having the signature Mac Demarco sound. This album brings a more calming approach to the table, an indie rock meets grassroots vibe. Less musical effects are used, and the songs flow perfectly from one to the next.  Demarco's music reflects his personality, easygoing and thoughtful, and although his music can seem at times comedic and even irreverent, it possesses an underlying concept that makes the listener reflect.
From the short melody 'Sister' to the 7-minute underappreciated ballad "Moonlight on the River," each song has its own purpose and personality. All 13 tracks allow the listener to wander into thoughts of old summer days, invoking a sense of nostalgia that only Mac Demarco's music can deliver. Questions of love and struggles with both romantic and platonic relationships are common in his songs but describe their issues with a new and interesting way of speech that intrigue one to keep listening. 'On the Level' is a synthesized daydream for any indie music lover, and the track 'Still Beating' is a love song whose lyrics are amazingly empathetic.
For someone who has never listened to the Canadian songwriter before, This Old Dog is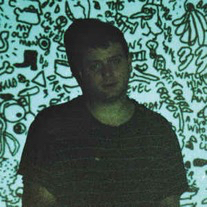 arguably the most well-developed album he has written yet. Although his sound has not significantly changed from his first full-length album 2, he seems to be perfecting it.  Demarco's debut mini-LP Rock and Roll Night Club has an almost unrefined sound, whereas This Old Dog shows how far he has matured in a short amount of time. His style stands out from current artists in pop culture and gives hope for a positive shift in the music industry. Mac Demarco is already starting to influence a new generation of musicians.
Even though some perceive Demarco as laid back and possibly lazy, he is extremely dedicated to his music. He plays every instrument featured in his songs and has created a unique style for himself. His music is refreshingly honest, especially on this album, which thrives off acoustic guitar and melodic phrases. His music will continue to inspire future listeners, and who knows what endeavor Mac Demarco will go on next.