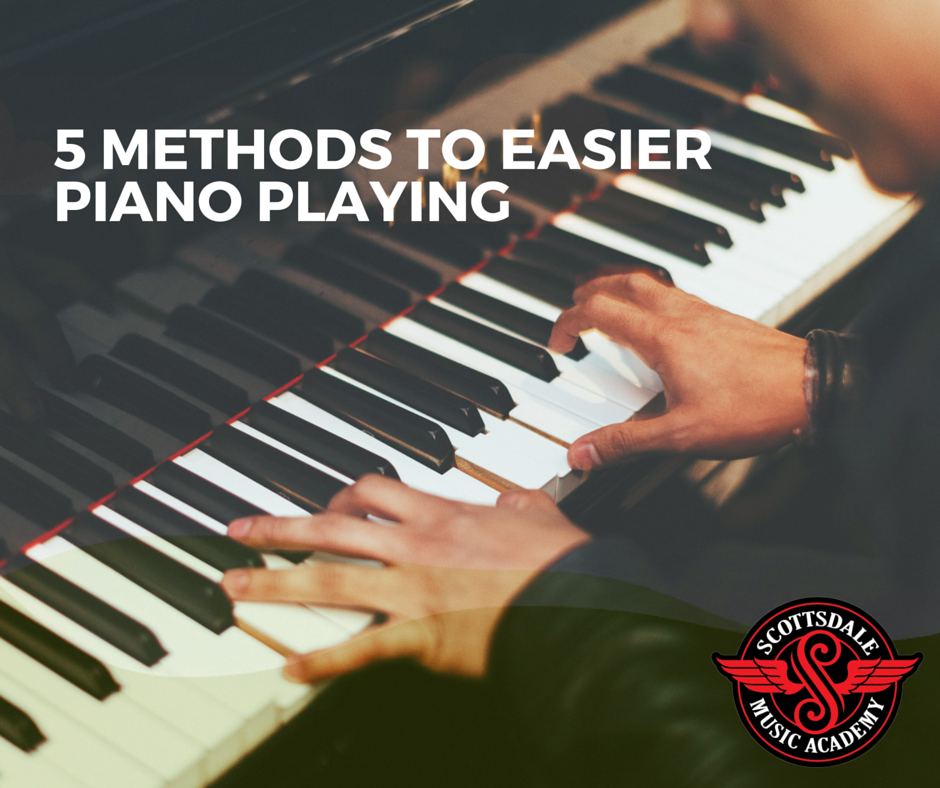 Learning to play piano is a challenge for many people. But if you can break down the process of starting to play piano into five easy steps, it becomes a much less complicated problem to solve. Let's try it!
Devote time to piano – With anything that you do, you have to devote time and energy to it. Take a new P/T job? Well, there's a time/cost element ot that. Same thing with studying piano. But by devoting time to it, you show the importance of learning piano. Bring the piano to a central part of your living areas. Touch the keys, work the pedals, study the notes on a chart. By getting the idea of being a  successful pianist into your head, you'll have a great jump when you start to play.
Understand the piano scales – A musical scale consists of seven notes, and repeats with an octave for the 8th note. Start with the white key just to the left of the two black keys. That is the 'C" note. You can plunk out a scale of C,D,E,F,G,A,B and up to the octave C. The note patterns are the same whether you play near the left, middle or right side of a keyboard
Learn piano chords – the piano is one of the most expressive of all musical instruments, hence its popularity all over the world. Start by practicing musical piano scales, then work your way up to playing chords. Combine three or more notes to make chords. Shift a finger to the left or right to hear a close variation on the chord. You'll be amazed at the types of sounds the piano brings forth in combination with other chords.
Take piano lessons – In order to get good at piano more quickly, it will help to take piano lessons in Scottsdale. Our keyboard students at Scottsdale Music Academy learn the keys, chords, and musical harmonies. At the same time, our instructors teach students how to grasp notations and lead sheets and bring out the musicianship and technique. You'll become a better all-around musician when you take keyboard lessons.
Perform as often as you can – The key to better piano playing, once you have all the basic elements above included, is to perform. Play for your friends, your family. Go to a few open mics that offer a piano availability and try playing a song in front of a crowd. The practice of piano playing in a performance mode can take your playing to new levels.
After you've got these five parts above ready to go, then the fun part starts! You will start to hear songs on radio or the internet that you realize you can play, and you'll move up to that level. After that, then it becomes a matter of either simplifying your playing or taking it to a higher technical level of playing. But be sure not to lose your feeling of expression. Having these piano playing tenets inside you will allow you to play piano throughout your entire life.
Taking piano lessons in Scottsdale at Scottsdale Music Academy has never been easier! Our qualified instructors will offer training on hand placement, note development, chord structures and more. Contact us at Scottsdale Music Academy at 602-751-3537 today for your FREE first lesson!