Throughout the course of our lives, many find solace in music. It can move you in ways nothing else can. Certain bands bring certain emotions to a person, and people interpret the thoughts of musicians in different ways. From listening to so much music in such a short amount of time, I frequently discover artists and bands that are both musically and lyrically interesting. This month, I encountered the dream-pop duo Beach House, and what an amazing discovery it was.
Formed in 2004, musical artists Victoria Legrand and Alex Scally met each other in Baltimore Maryland. They created a sound that only the two of them alone could make, and it worked beautifully. Their debut self-titled album came out in 2006, and from there they have released 5 other albums, with a B-sides album coming out June 30th, 2017. The more preferable and popular albums of theirs' include teen dream (2010), bloom (2012), and depression cherry (2015). However, each album has its own beauty.
This duo's ability to hypnotize you with soothing vocals, dreamlike guitar riffs, and the subtle synthetic drum beats is spectacular.
They form a haunting yet calming ambiance that not many can pull off. Lyrically, they are some of the most advanced writers I have ever heard. Victoria Legrand's voice sings softly and romantically about death and tragedy, which produces a calming reaction about the inevitable. Her voice is melodic, but extremely powerful. The way Beach House's music affects a listener is almost indescribable.      
Some would argue that Legrand and Scally's sound is unchanging, and that their style fails to make progress. Yet, each Beach House album shows refinement and progress in their style, crafting a distinctive style that impresses those who listen. However, the duo doesn't construct music that is easy to listen to. Beach House's music is an experience, and every song contains meticulously crafted outlooks and ideas. It isn't meant to be played as background music. They are forward, demanding full attention to their songs. By doing so you can become overwhelmed with emotion.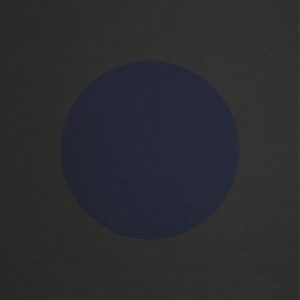 By listening to Beach House, you will be carried off to some place better. Their music strives for you to feel, and assists you to the road of acceptance when dealing with grief. They can be a shoulder to cry on, just like how many musicians are. It will be interesting to see what the next step for Beach House will be.
Beach House plays the Comerica Theater in Phoenix, Arizona September 24, 2017.