YOUR PERSONALIZED INSTRUCTION
Scottsdale Music Academy is first and foremost ALL ABOUT OUR STUDENTS and PARENTS.  This is why we have the best in the business on our teaching staff.  All of our music industry certified instructors have real-world music experience and a passion, as well as knowledge, for music education, so that our students can learn form someone with a deep understanding of their instrument.  Of course having the skill to play like a pro is a requirement for all SMA instructors, however we all know that being a great musician does not always make for a great instructor.  That is why every SMA instructor is not only required to have the skill and facility of a professional musician but the patients and heart of a teacher.  Adult and youth students can be confident that your SMA instructor will be dedicated to YOU and YOUR goals and will help you reach them in the most efficient and effective way possible!  And have fun in the process!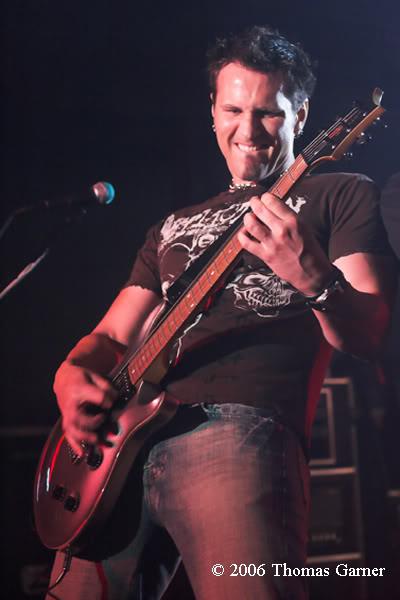 John Davis, Owner & Lead Instructor
John Davis is the proud (yet extremely humble) owner and lead instructor of Scottsdale Music Academy. Since graduating from the renowned Musicians Institute (formerly G.I.T) in 1996, John has pursued his dream of playing professionally and teaching guitar lessons to other enthusiastic musicians. As a musician-turned-instructor, he firmly believes learning music should be fun, and his mission is to set every student free from the "rat box" approach to music lessons.
On the professional front, John has co-written and recorded two major releases and filmed several MTV music videos with the band F5. He knows all too well what it's like to travel in a bus with 8 smelly dudes, because from 2005-2007, the band went on a U.S. tour. During that time, he had the honor of playing alongside major bands and artists, such as Alice Cooper, Staind, 3 Days Grace, Tesla, Alex Skolnick (Testament), David Ellefson, Jack Blades, and Tommy Shaw, and has recorded with some of the industry's leading producers, including Bob Marlette (who recorded Tracy Chapman, Wilson Philips, Alice Cooper, and Shine Down) and Ryan Greene (producer of No-FX, Lita Ford, and Dishwalla). Whether on stage or in the studio, John's passion for music is undeniable, and nothing brings him greater joy than sharing that passion with others.
Lizzie Shafer, Guitar, Bass, Drums, Voice, Keyboard & Ukulele
Lizzie Shafer got her start in music at a young age. Not only did she participate in countless school music groups, like jazz, show choir, and musical theater, she also learned both the cello and guitar.
She expanded her musical reach even further while attending the University of Southern California where she graduated Summa Cum Laude with a Bachelor of Arts in Music and received the Outstanding Bachelor of Arts award.  A student of the vocal arts major, Lizzie studied opera, performing in operas such as Albert Herring and Spanish Zarzuelas and even a mirco-tonal choir. Since then, Lizzie has performed in a variety of capacities as a vocalist, guitarist, and pianist for audiences of up to 20,000, and has even written and recorded her own original music while pursuing a new love: pop music.
Equally as passionate about teaching as performing, Lizzie is thrilled to have the opportunity to help guide other musicians on their musical journey. Her greatest joy as a musician is witnessing when someone else finally 'gets it' when working through a new concept or song. She feels lucky to get to share those unique experiences with others through music. Whatever your destination, she can't wait to encourage you along on the journey of a lifetime!
Maggie Berry, Ukulele, Voice & Keyboard 
Maggie Berry is a music major at Arizona State University pursuing her Bachelor of Arts in music education with an emphasis in voice. For the last eleven years, Maggie has studied voice and piano and has completed both undergraduate and graduate-level classes in vocal pedagogy (the study of the art and science of teaching voice).  
As a musician, Maggie is most interested in classical and musical theatre, but also enjoys jazz, pop, and contemporary christian styles. She regularly performs as part of choral ensembles, a 4-part Christmas caroling group, as Disney characters at parties and events, and with her church's worship band where she sings background vocals and plays keyboard. In the future, she hopes to pursue her master's in vocal pedagogy with an emphasis in contemporary commercial styles. Currently, she looks forward to graduating from ASU at which point she will teach and perform full time. She is excited to be teaching voice and piano at Scottsdale Music Academy and begin practicing the music education career for which she has been preparing.