One of the big breakout groups in the past few years is The Chainsmokers, a duo made up of two East Coast guys – Alex Pall and Andrew Taggart (from New York and Maine, respectively) who met in New York and shared similar interests in EDM, DJing and indie rock.
After getting together, they created the novelty dance track "#Selfie" in late 2013 which was a huge hit in the clubs and on Dance/Electronic charts. The success of #Selfie led the guys to getting signed to indie label Dim Mak in early 2014. The duo created another few singles in 2014 – creating another dance single called "Let You Go" and then later "Roses" on their first EP.
By 2016, they were still playing DJ gigs around the world, when they released "Closer" in summer 2016, later playing the song on the MTV VMAs last year. "Closer" has remained near the top of playlists at radio stations all over the world, leading to this week's news that the Chainsmokers will release an LP "Memories, Do Not Open" in early April.
So until that LP comes out, let's learn to play the easy-to-learn "Closer" on acoustic guitar. Or, if you play synthesizer at home, you can play the keyboard riff instead. But for those students learning acoustic guitar at Scottsdale Music Academy, we'll drill down on the guitar chords for you to play along with the track at home.
Here's how to play the easy-to-learn Chainsmokers
Once you get your guitar in tune, place your capo on the first fret to get in tune with the recorded version of the song.
The chords you'll play for "Closer" are Cadd9, D, and Em7. They're shown below.
Play these chords as you listen to the rhythm. You can even set up your 1st and 2nd fingers to play the low strings, while your 3rd and 4th fingers play the high D and E strings on the 3rd fret.
C Maj 9                    D major                 E minor 7th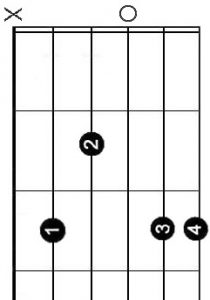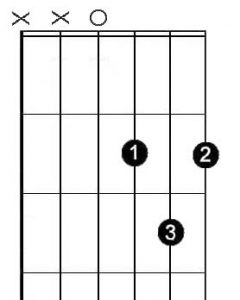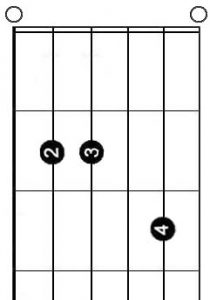 In playing these chords with a capo on the 1st fret, you'll get a nice ringing sound to the chords. The vocals to "Closer" move against the natural rhythm of the guitar chords, so you'll have to practice singing and playing those together a bit before you can let loose on stage!
In a nutshell, that's how our instructors teach songs to our students at Scottsdale Music Academy. We work with our students at their level, finding the right balance of getting the chords right and synching it to the level of the playing student. That's why we're still the leading music academy in Scottsdale, Arizona. You can work with our instructors in individual or group lessons to learn the songs you want to learn.
Find us in Scottsdale, between Scottsdale Road and Hayden Road. Call Scottsdale Music Academy on 602-751-3527 for a free lesson and intro tour.