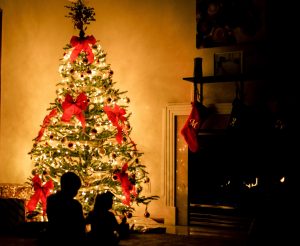 The holidays are right around the corner—and you know what that means—it's gift-giving time! If you have a musician in your life, we know just what to get them this holiday season. We've compiled a special gift guide created specifically with musicians in mind. No matter what instrument they play or what skill level they're at, your musician is sure to love any and all of these awesome gifts
Personalized Gift
If you're looking to give something special, consider a personalized or custom item. A personalized gift is not only original, it's also super thoughtful and a great way to show you care. Here are a few ideas:
Give the guitarist in your life something he or she can treasure forever with a unique and personalized guitar pick. Have it engraved with their initials or choose a funny or meaningful photo to display on the front of the pick. Either option will be a hit!
Help the singer in your life let his or her personality shine with a custom microphone that can be designed to match their unique style. With endless options to choose from, finding one as original as they are won't be an issue.
Why give a standard pair of drumsticks, when you can give cool, artfully designed ones instead? Choose from a wide variety of designs or upload your own artwork for  one-of-a-kind drumsticks that are guaranteed to make a statement!
It's safe to assume that if musicians love to play music, they also love to listen to music. That's why concert tickets are the perfect gift for musicians. Buy them tickets to a hot concert in Phoenix, Scottsdale or Glendale, or better yet, get them tickets to see their favorite band in person. It'll be a gift they'll remember for years to come!
Music Lessons
What better way to encourage and support a musician than by giving him or her the gift of education and experience. We're referring to music lessons, of course! When you sign your musician up for music lessons, you're giving them a great foundation to build their skills and hone their craft. With music lessons like the ones taught at Scottsdale Music Academy, musicians not only receive one-on-one attention from professionals in the industry, they also have fun in the process!
Tuner
If you're looking to give your musician something more practical, why not give them a top-of-the-line tuner? There are plenty of high-quality tuners on the market that would make a wonderful gift. Plus, unlike other gifts, you can be sure this one will get used! Every musician, no matter how advanced, needs a reliable tuner!
Sheet Music
Last on our list is a subscription to a sheet music site like Music Notes or Sheet Music Plus. This gift will give your musician instant access to a wide variety of songs, ensuring they'll never get bored or be forced to play the same songs over and over. Help them expand their musical repertoire by giving them this extremely useful and fun gift!
No matter what, don't stress about finding the perfect gift. Remember, it's the thought that counts. Whatever gift you end up getting, the musician in your life will surely appreciate it!