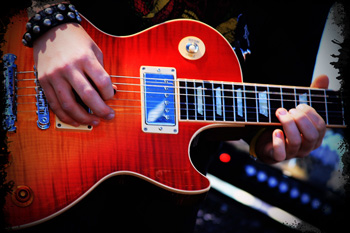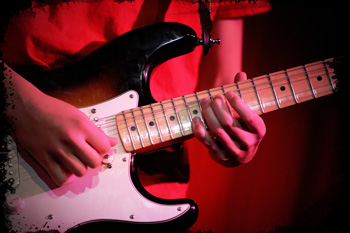 Whether you want electric or acoustic, rock, pop, metal, or blues and jazz – now you can have your guitar and jam on it, too! At Scottsdale Music Academy, we're home to some of the best guitar instructors in Arizona. We thrive on seeing you master one of the most popular instruments in the history of music through our fun, progressive, and easy to enjoy guitar lessons.
From Elvis to Slayer, Taylor Swift to Joan Jett, Jimi Hendrix to Jimmy Page – we can get you up close and personal to the best guitar sounds around. Our specialized guitar teachers are professional musicians in an impressive variety of genres including heavy metal, modern rock, classic, blues, jazz, country, pop, and more! Most of our instructors are the leaders of their own music bands playing around town or even around the world. Whether you're an experienced pro or an absolute beginner, barely a teenager or a born-again baby boomer, we'll get your rockin' and rollin' in no time.
We'll teach you the basics on technique, an infusion of flair and style, and tips of the trade to rock out at your next performance or garage jam. Or if you just want to play a few simple songs that you absolutely love, we'll teach you everything you need to know to play with confidence and to have fun from the first strum to the last chorus.
Our location is easy to find and within a stone's throw of the 101 Highway. So whether you're coming from Mesa, Tempe, Chandler, Gilbert, Anthem, Peoria, Surprise or Cave Creek, we're your teaching center for music with lessons for children and adults of all ages. If you love the guitar as much as we do (and we know you do), call us today to schedule a lesson!